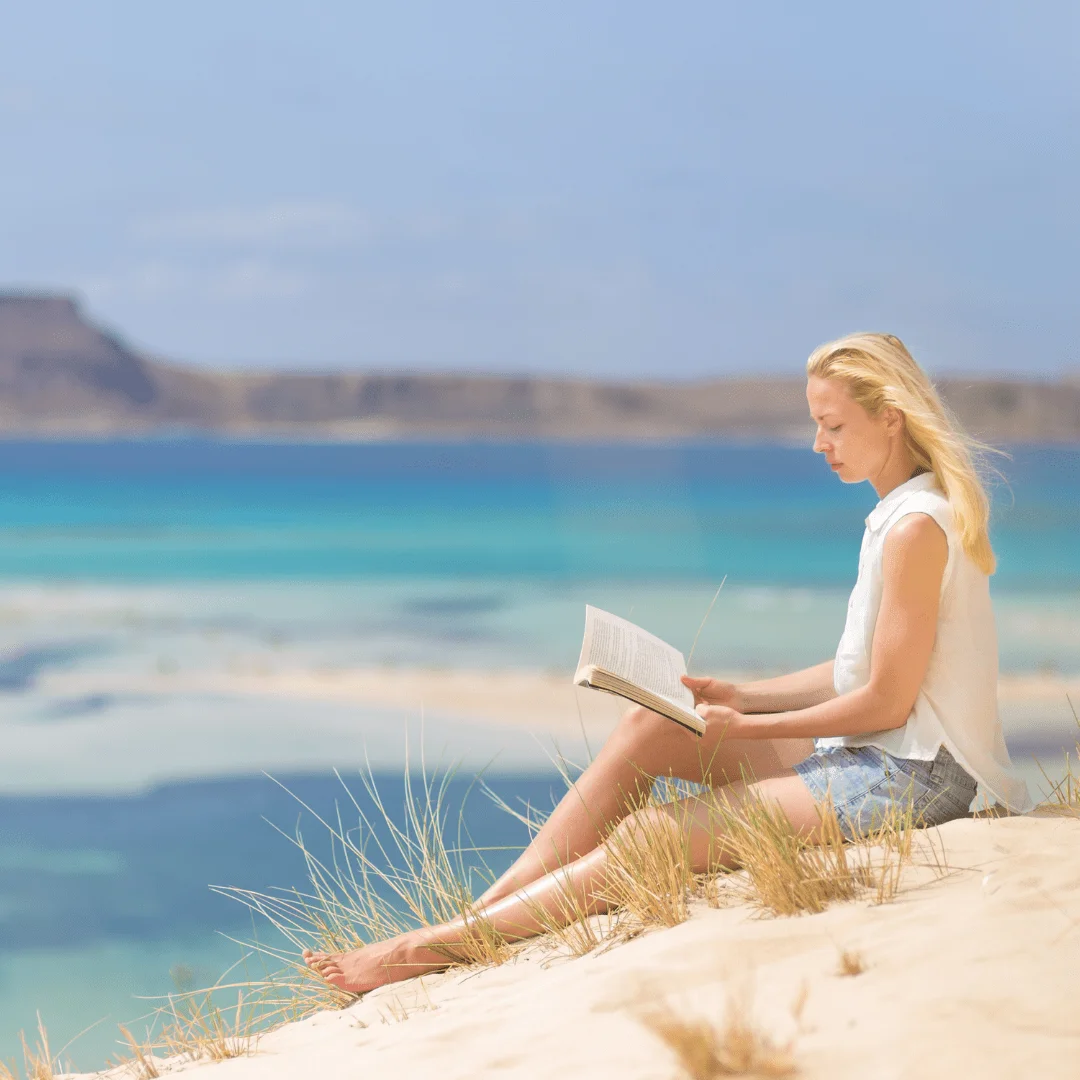 Our Summer Reads: How to Keep Yourself Occupied
Summer is fast approaching and, with Love Island only airing in the evening and the Euros coming to an end, my days are looking pretty empty. With the first lockdown exhausting my film list, and the second sapping my motivation to do any exercise, I have resorted to reading for entertainment. Though it sounded dull at first, after I read some of the books listed here, I found new life in the stories, histories and ideas that used to collect dust on my shelves. So, here is a curated list of books from a handful of Peppo tutors – from those that like to sit inside doing maths problems all day, to those with a penchant for weird and niche parts of history.
And the rest is history…
Sapiens – Yuval Noah Harari
Have you ever wondered how we went from sleeping in caves, heated by small fires, to the metropolises of New York, London and Paris? How cultures, societies and languages developed from such humble beginnings? If you have, then Sapiens is right up your street! Yuval Noah Harari provides a detailed explanation of how humankind came to dominate the world, and the tools they used to help them do it. With ringing endorsements from Bill Gates, to Barack Obama, Sapiens is one of our must-reads for this summer.
Islam: A Short History – Karen Armstrong
Islam, as one of the most practiced religions in the world, is often the most misunderstood. If you are interested in the wars, conflicts and intellectual traditions that shaped Islam's early, and current, influence, then Karen Armstrong's history should already be in your basket! Though some of the things she says are controversial, they are a great starting place for anyone interested in the debates around Islamic history.
What if it is all a dream?
Paradoxes – R.M Sainsbury
If Pinocchio says 'my nose will grow now', will it grow or not? If it grows, then he is telling the truth, so it should not grow. If it does not grow, then he was lying, so it should grow. Either way, we get ourselves into trouble. If you find these fun, annoying puzzles worth thinking about, then you are in good company. R.M Sainsbury provides a brilliant introduction to paradoxes like Pinocchio's, and how philosophers have tried to solve them.
A Very Short Introduction to Political Philosophy – David Miller
Why should we follow the law? What, if any, right does government have to tell us how to live our lives? These questions, ones which have become all too relevant recently, are at the centre of political philosophy. If you find them interesting, or are just trying to find a justification for skirting the law, David Miller's introduction should find a place on your bookshelf.
Incidentally, Oxford University Press' 'Very Short Introduction' series is brilliant for almost any subject that might take your fancy – so, check them out!
Think – Simon Blackburn
If you ask a philosophy student to recommend a book, they will likely take Blackburn's classic introduction off their shelf. Does God exist? Do we have free will? Are we living in a simulation engineered by evil scientists? Though Blackburn doesn't claim to solve these questions here, he gives a lovely introduction to the arguments and history behind them. So, if you want to go crazy questioning whether you exist, 'Think' is a must read.
Once upon a time…
Normal People – Sally Rooney
If the hit BBC adaptation of Sally Rooney's novel hasn't convinced you to try out the original, then we do not know what will! If you want a raw, modern love story – look no further. Rooney's book tells the story of two Irish teenagers – divided by their social status in school, and their family's finances. Despite this, they find each other, and 'Normal People' details the hurdles, problems and arguments that try to pull them apart. It is a modern-day Romeo and Juliet – what's not to love!
The Handmaid's Tale – Margaret Atwood
If dystopian societies are more your speed, Margaret Atwood's thriller may tickle your fancy. Set in Gilead, a totalitarian state that overthrew U.S democracy, women are robbed of all their legal, and political rights. Atwood's book is a reminder of how lucky we are to live in the modern world, but is also a warning against how quickly things can go wrong.
We Are All Birds of Uganda – Hafsa Zayyan
Is there any connection between a high-flying City lawyer in London, and a struggling businessman in 1970s Uganda? Though the two may seem worlds apart, Hafsa Zayyan tells a story of how they, despite living very different lives, can be fraught with similar feelings of estrangement. Whilst in Uganda, Idi Amin's rule made Hassan's national status uncertain and Sameer's position as an ambitious London lawyer has not guarded him against prejudice. Alongside a healthy dose of romance, Zayyan provides a fantastically readable story about how difficult it is for the children of immigrants to feel accepted, and how they will always feel a connection to their roots.
What are you waiting for…?
So, before 9pm strikes, and we find out who is coupling up with who, pour yourself a cup of tea, sit down in a comfy armchair, and open up one of our summer reads. We promise you, you won't regret it!